How to promote equality in the workplace as an LGBT+ employee
Work in a company that is yet to offer all employees equal benefits? As an employee, you can also promote the introduction of equality and create a work environment that fosters well-being.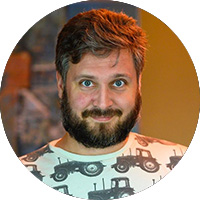 "By joining the Pride Business Forum, a company/institution sends a clear signal about its values: that it is open and friendly to all regardless of who they are or who they partner, live with, or have children with. And this stance not only externally but also towards employees and job applicants. For me personally, the most important thing is that this completely eliminates the feeling of psychological discomfort, fear and anxiety – no one has to worry about 'what will happen if…' or play evasive games, and there is no need to defend against what comes naturally. Everything is simply as it should be."
Radek Buchlovsky, Publishing and Media Director, RWS Moravia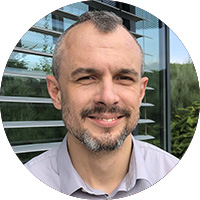 "I often hear about work-life balance. But we have only one life – whether at work or outside. And I want to be myself at all times. The signing of the Pride Business Forum memorandum paved the way for a relationship based on equality and openness between me and my employer."
Martin Zelenka, Data Governance Expert, ČSOB
Start by changing the atmosphere
HR departments and company management are responsive to employee requests. First set up an internal employee group that often has a major impact on a company's comprehensive approach to LGBT+ workplace equality.
Internal employee groups are voluntary, created and led by employees, and aim to support a diverse and inclusive workplace. Several dozen LGBT internal employee groups have been set up in the Czech Republic that mainly target creating LGBT+ friendly occupational work environments.
How to create an internal employee group at your company
LGBT internal employee groups are one of the most effective ways to achieve LGBT+ workplace equality and can be set up by any employee.
What do you need to do?
Establish a mission and goals based on your company's values.
Getting the support of a member of company management is essential for the success of your group's activities.
Assemble a group of supporters – LGBT+ people as well as other allies.
Plan your activities and your group's specific target.
Agree a budget with your HR department.