Improve the core values of your company and establish equal conditions for LGBT+ employees
As an HR manager, you have a vital role in fostering a work environment that welcomes LGBT+ people. From recruiting employees, supporting internal employee groups, to creating a company diversity strategy that includes LGBT+ employees – everywhere you play a crucial and essential role as an HR manager.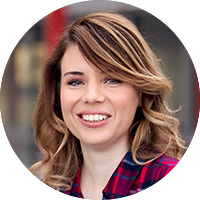 "BAT wholeheartedly supports the Pride Business Forum. While feelings of equality, safety and acceptance – regardless of race, gender or sexual orientation – should be taken as read – this is unfortunately not always the case. The PBF represents this idea and organizes various workshops and events where companies can be inspired to further support this philosophy among employees."
Jana Kostrounová, HR Business Partner Czech Republic & Slovakia at British American Tobacco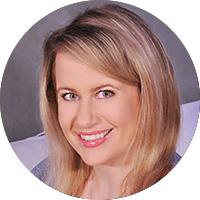 "At the Pride Business Forum we found a valuable partner for LGBT+, which is part of our Diversity & Inclusion strategy. This multi-year cooperation has enabled us to better understand the issues and situations that LGBT+ people face in the workplace, and has resulted – for example – in a levelling of benefits in areas where LGBT+ people face legislative discrimination. We are also delighted to establish cooperation with other companies and seek opportunities for mutual inspiration."
Jana Vychroňová, Diversity & Inclusion Manager at Vodafone
Take the first step towards equality
Review your company's internal regulations to ensure they provide equal benefits for all employees. As Czech legislation does not provide the same employee benefits to registered partners as spouses, you can join many other companies in addressing this inequality by changing your internal regulations instead. Offer equal working conditions for all regardless of sexual orientation.
Do you offer all your employees time-off benefit in these cases?
When accompanying a partner or child to a medical facility.
For the birth of a child (paternal or maternal).
Following the bereavement of a partner or family member.
For a wedding.
To care for a family member.