Become a member and establish a level playing field for all your employees.
We welcome all members – regardless of company size or sector. The only prerequisite is your active approach to creating a workplace where employees feel at ease with themselves. Become a member and receive the following benefits.
Take the first step towards equality in your company – contact us now.
Send your contact details – we'll be in touch and happy to answer your questions.
Each member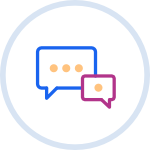 Information exchange
Get knowledge and practical experience from other members about creating a LGBT-friendly workplace.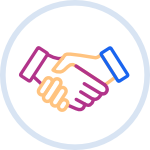 Networking
Regularly meet and greet new people to exchange info, handy tips, and practical experience.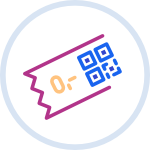 Free admission to events
We organize a number of annual events for which our members have a free pass.