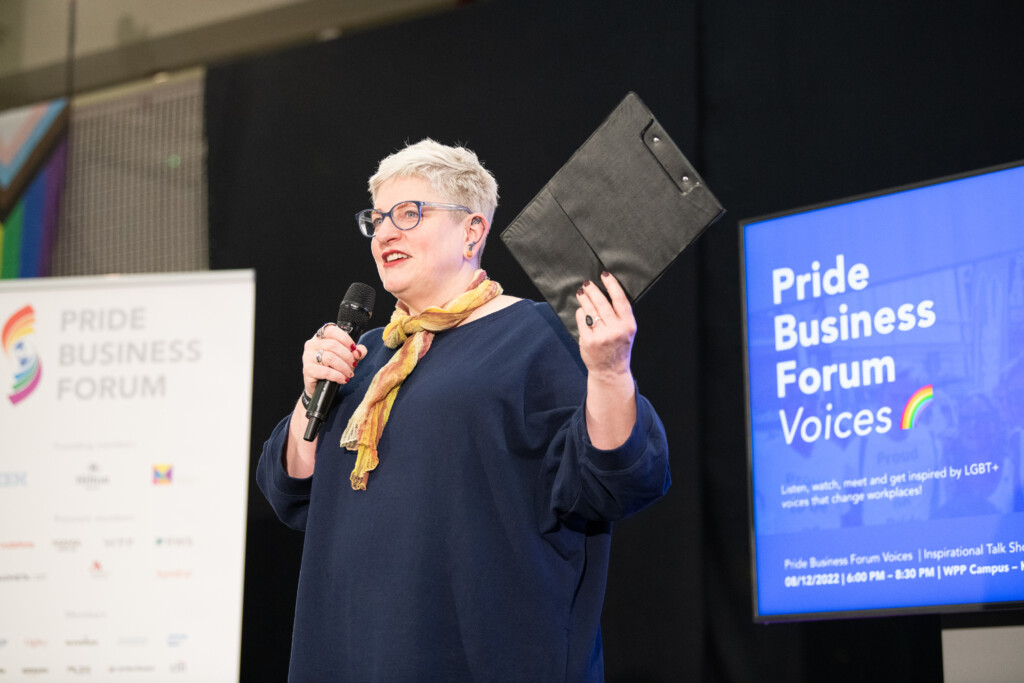 Pride Business Forum Voices is an inspirational talk show that features personal stories from guests on coming out and pursuing equality in Czech workplaces. Listen, watch and get inspired!
3rd Pride Business Forum Voice | March 2023
Jean Co
Global Business Solutions D&I Lead, and capAbility Network Global Co-Lead, MSD CZ
Magda Stęga
Transgender Advocate
Stela Koleva
VP, Global Head of Travel, Concur Product Support & Country Director, SAP Concur Czech s.r.o.
Miroslav Vojtko
Service Integration Manager Learning & Talent at Novartis
Christopher Henry Prashanth
Sr. Product Designer, Workday
Petr Dvorak
CEO Vodafone Czech Republic
2nd Pride Business Forum Voice | December 2022
Lenka Králová
Software Developer at Pure Storage
Kryštof Stupka
UN Delegate of the Czech Republic
Jiří Ryšavý
Media Director at MediaCom
Vlastimil Černý
Business Sale & Delivery Executive at IBM Consulting
Tereza Kadlecová
Prague Pride Director of Education
1st Pride Business Forum Voice | February 2022
Armin Borries
General Manager Clearstream Operations Prague
Pavel Subrt
Transformation Manager at Raiffeisen Bank
David Lemus Angarita
Diversity, Equity & Inclusion Coordinator at AB InBev
Donna Dvorak
Manager Client Experience Training at MSD Czech Republic
Barbora Šikolová
Area Manager at Amazon