Diversity and inclusion increases profits and performance
"Delivering Through Diversity" is an analysis published by McKinsey & Company in 2018 that examines the relationship between diversity and business performance. The analysis draws from a global survey of more than 1,000 businesses across 12 countries and industries and highlights the significant benefits that a diverse and inclusive workplace can bring to businesses.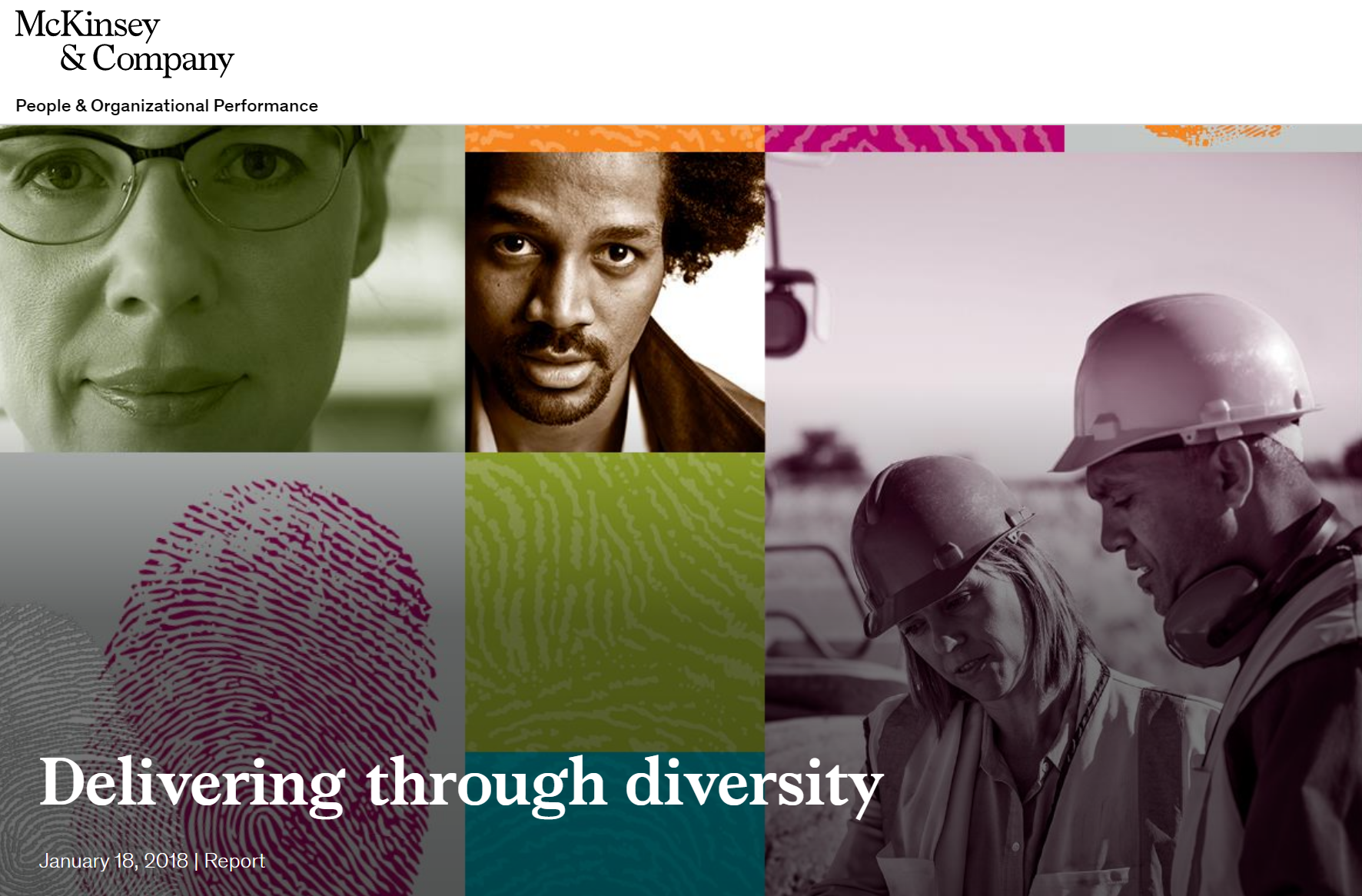 According to the analysis, businesses with a higher degree of ethnic and cultural diversity in their workforce are more likely to outperform their competitors in financial performance. Specifically, businesses in the top quartile for the ethnic and cultural diversity of their executive teams were 33% more likely to have above-average profitability than businesses in the bottom quartile. The report also found that businesses with greater gender diversity on their executive teams tended to have higher levels of organizational excellence, including better decision-making and more effective talent management.

The impacts on economic outcomes are huge
Additionally, the report states that companies in the top quartile of executive team gender diversity are 21% more likely to beat their industry's national median in operating margin and 27% more likely to do the same in economic profit. Companies with the most globally diverse boards (both ethnically and culturally) are 43% more likely to be more profitable. Because diversity brings different experiences, diverse perspectives and more approaches to solving problems, which encourages innovation, which in turn accelerates profits.

The analysis concludes that diversity and inclusion are not only moral imperatives, but also strategic imperatives that can give businesses a competitive advantage in today's global business environment. By harnessing the power of diverse perspectives and experiences, businesses can foster innovation, foster creativity, and better understand and serve their customers.

You can read and download the full study on the McKinsey & Company website.